To meet the needs of kids and teens, Boys & Girls Clubs of Monterey County have transitioned to an Online Club Experience where you can access on-demand activities, recorded sessions, and live programming with Clubhouse Staff.
Aimed at keeping youth engaged, supported, and having fun, Virtually BGCMC recognizes Members through shout outs, Club Dollars, and more just like they would if they were in the Club! On-demand sessions are available for anyone to participate in. To participate in live programming, you must be a Clubhouse Member or a Virtual Member.
To become a Virtual Member, please complete a virtual registration form here & En Espanol. Registration is free. Once you register, you will begin receiving daily emails with Zoom room login information to access programming.
Please note, for safety and quality all sessions have 2 staff members instructing and monitoring programming. Members will not be able to access the session after 15 minutes of the session start time.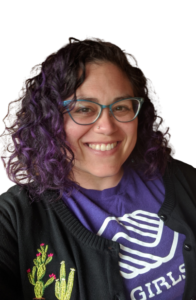 Nikki Guichet
Nikki has been a part of the Boys & Girls Clubs of Monterey County since 2005. She is a club alumna from the Boys & Girls Clubs of Santa Cruz and enjoys reading. She is the Director of the Virtual Club and on the team she supports in the creation of On Demand content, creates STEAM videos for our YouTube Channel and keeps families in the know of what is coming up online through Blackboard.
Contact Information: nguichet@bgcmc.org, 831-204-2205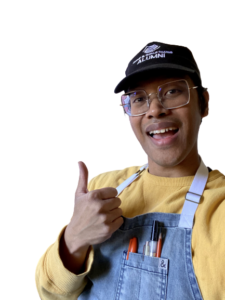 Jonathan Lupisan
Jonathan has been working for the Boys & Girls Club for 7 years and is a former member from Salinas. Jonathan grew up studying art and is passionate about sparking the artistic talent in our youth. You can find him in our virtual live sessions teaching a variety of mediums from drawing to creating comic books.
Contact Information: jlupisan@bgcmc.org, 831-264-7295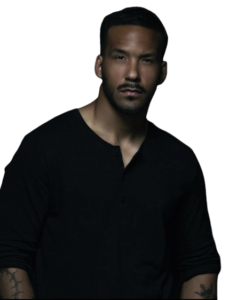 Ash Williams
Ash has been with BGCMC for 6 years now. He is a SFR Impact Lead 2 with a passion for helping youth develop their personal fitness goals. He also is an established independent writer/actor and filmmaker teaching basic courses on production and home studio as well as digital photo editing.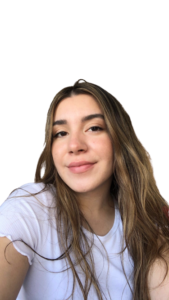 Brenda Romero
Brenda has been working for the Boys & Girls Club of Monterey County since November 2018. She is a California State University, Monterey Bay alumni. She enjoys hikes, reading thrillers, and watching reality t.v. On the virtual team she creates On Demand content and hosts live sessions for Book Club, Dreambox, and Kahoot.
During COVID 19 Marina Rec is offering virtual activities, resources and classes for the youth of Marina.
Positive Discipline Community Resources
Positive Discipline Community Resources (PDCR) is providing bilingual resources to support adults in creating healthy and thriving relationships with youth in homes, schools and communities. Visit www.pdcrc.org to learn more, access their free bilingual resource tip-sheets,  and register for their low cost/no cost parent support and learning groups.
The Tech Interactive is providing fun DIY engineering and at-home activities can be put together with inexpensive store-bought materials or objects you find around the house.
Blue Zones Project
Blue Zones Project – Espanol
SURROUND YOURSELF WITH HEALTHIER, EASIER CHOICES. Blue Zones Project works with communities and individuals to make healthy choices easier. We transform the environments around us to support and encourage well-being. Our strategies grow from research into the original blue zones areas, where residents reach age 100 more often than in other places.
First Tee Monterey County
Live virtual programming from First Tee Monterey County and Center for Learning. These classes engage students in conversations about sports, golf and life skills, STEAM and more!
PROGRAMMING ARCHIVES
ELEMENTARY: DAILY ACTIVITIES
Tuesday, March 24, 2020
Wednesday, March 25, 2020
Thursday, March 26, 2020
Friday, March 27, 2020
Monday, March 30, 2020
Tuesday, March 31, 2020
Wednesday, April 1, 2020
Thursday, April 2, 2020
Friday, April 3, 2020
Monday, April 6, 2020
Tuesday, April 7, 2020
Wednesday, April 8, 2020
Thursday, April 9, 2020
Friday, April 10, 2020
Monday, April 13, 2020
Tuesday, April 14, 2020
Wednesday, April 15, 2020
Thursday, April 16, 2020
Friday, April 17, 2020
April 27 – May 1, 2020
May 3 – May 8, 2020
May 11 – May 15, 2020
May 18 – May 22, 2020
June 1 – June 5, 2020
June 8 – June 12, 2020
June 15 – June 19, 2020
TEEN: PROGRAM DETAILS
Tuesday, March 31, 2020
Wednesday, April 1, 2020
Thursday, April 2, 2020
Friday, April 3, 2020
Monday, April 6, 2020
Tuesday, April 7, 2020
Wednesday, April 8, 2020
Thursday, April 9, 2020
Friday, April 10, 2020
Monday, April 13, 2020
Tuesday, April 14, 2020
Wednesday, April 15, 2020
Thursday, April 16, 2020
Friday, April 17, 2020
April 27 – May 1, 2020
May 3 – May 8, 2020
May 11 – May 15, 2020
May 18 – May 22, 2020