ACTIVITY:
Engineering Challenge:
Build a Beaver Dam
ACTIVITY:
Try out some Zumba to get moving
ACTIVITY:
Draw a picture with a Spring Theme with…
A pencil

Markers, colored pencils OR Crayons

A piece of paper
ACTIVITY:
Go to Scholastic and try out one of the projects. Learn about something new.
Make sure that you go to your grade
ACTIVITY:
Let's Code!
Join Scratch– Create your own Scratch account (write down your log in and password for future use) and start coding with Mrs. Amanda. (You will need an email address before you start)
Complete the Getting Started Tutorial.
Then, explore a little. Try some things out.
You can follow this link, just remember, log in or you won't be able to save your work.
LINK: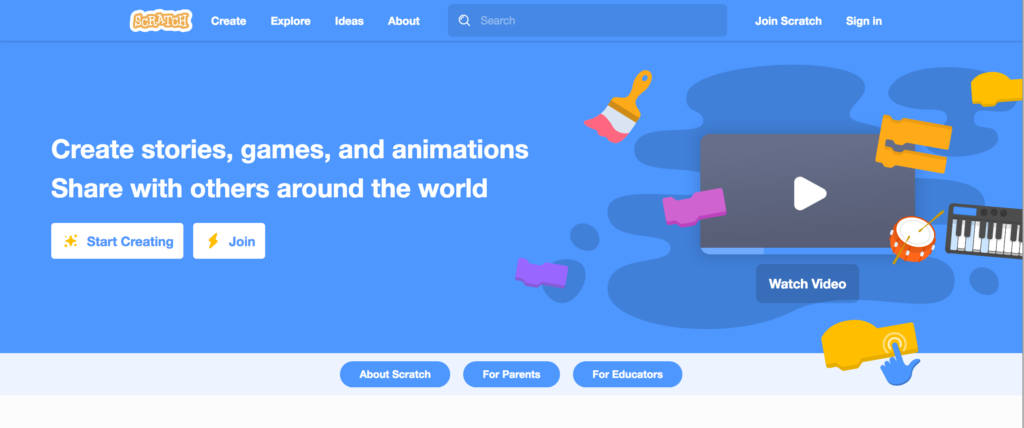 Follow Mrs. Amanda: acookbgcmc
Tutorial: CLICK HERE
(Ask for parent permission before signing up for any online accounts)
ACTIVITY:
Let's Explore Dry Tortugas National Park
How old are some of the corals?
ACTIVITY:
Yoga is a helpful way to calm your mind and regain your focus. Try some out here.
ACTIVITY:
Draw a picture of what you've done today. Write a sentence about why you enjoyed doing this activity today.