Thank you for your interest in volunteering!
At Boys & Girls Clubs of Monterey County, we have diverse volunteer opportunities within the walls of our Clubs as well as special events. Volunteers are needed year-round for academic support, coaching team sports, club beautification, mentorship, as well as instruction in arts, science, physical fitness and technology.
3 Steps to Becoming a Volunteer
Individual volunteers are very beneficial to our clubs and the youth we serve.  We have individual volunteer opportunities at all of our clubs and hold volunteer orientations monthly.  There are three steps to become a volunteer.
Submit a volunteer application to info@bgcmc.org. Click here for application.
Attend a volunteer orientation. Volunteer orientations occur monthly.  Once you submit the volunteer application our Volunteer Coordinator will provide you with the date for the next orientation.
Complete a required criminal background check. You can do this at the volunteer orientation or on your own.
Volunteer Commitment
We are always looking for volunteers who are interested in taking on short term projects or who are able to commit their time on a regular basis. The times of greatest need in the Clubhouses for volunteers are weekdays from 2pm – 6pm.
Volunteer Orientation Information
For our Salinas Clubhouse volunteer orientations are held every second Wednesday of the month: 5:30PM-7:00PM. Please RSVP to 831 757-4568
For our Seaside Clubhouse volunteer orientations are held every second Thursday of the month: 5:30PM-7:00PM. Please RSVP to 831 394-5171 Extension 305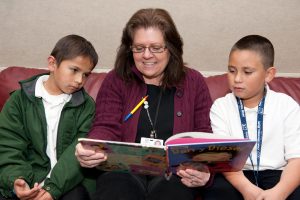 Homework Helpers and one-on-one tutors are needed to help Club kids with their homework, Monday through Thursday between the hours of 3pm – 5pm. Volunteer needs and hours may vary by location.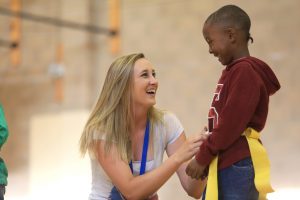 Want to share your love of physical fitness?
Volunteers are needed for at least one hour a week to help Club members learn fundamentals of sports, new fitness skills, and a love of being active.
Corporate & Group Volunteering
Volunteer groups can assist in a variety of ways from wrapping gifts and serving Thanksgiving dinner during the holidays to beautifying our clubs and setting up for events.  Clubs members and staff benefit greatly from volunteer groups by the capacity and support they bring.  We look forward to planning an engagement opportunity with your group!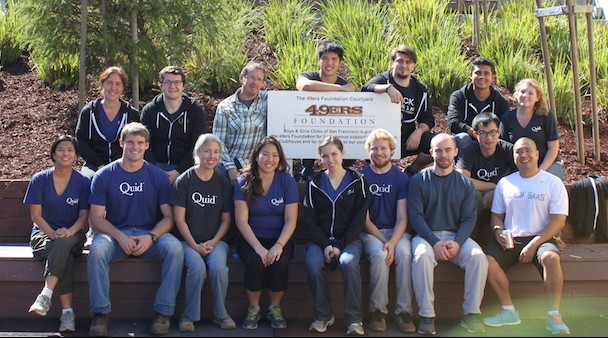 Projects may include painting Clubs, tending gardens, organizing Club areas, "spring-cleaning," or mural projects.  Your efforts positively impact our youth by enhancing their environment and showing that the community cares about them and their Clubhouse.  Please note that expenses involved with beautification projects need to be covered by the volunteer group.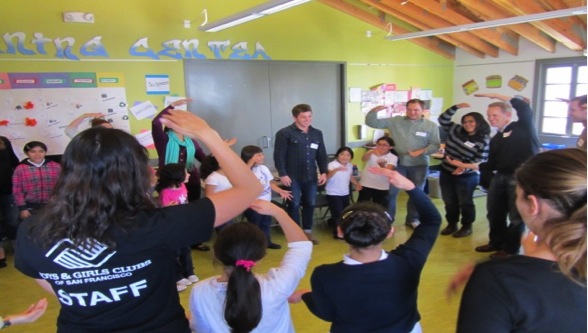 Throughout the year we have a variety of opportunities for groups to come in and share experiences with our Club members. If your business is finance, you could work with our kids on money management or if you and your co-workers are in the food service industry, you can teach our members to prepare a special dish.  The options are endless and the rewards are great!
Ways that your company/organization can deepen your impact include:
Event Sponsorship: Community Breakfast, Great Futures Telethon, Gang Prevention Summit, Career Expo, Golf for Kids, Comics for Kids
Program Support STEAM, Literacy, VAPA
Gift Matching: Employee matching gifts, campaign match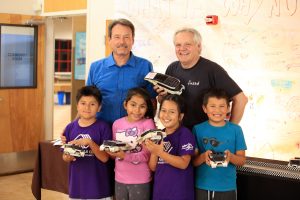 At Boys & Girls Clubs of Monterey County we have a curriculum that incorporates Science, Technology, Engineering, Art and Math in an effort to prepare our kids with robust 21st Century skills.
Have a skill that fits the mold?  We would love to benefit from your knowledge.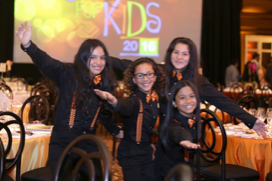 Do you have an affinity for art and music?  Engage Club members in the Arts by teaching them drawing, photography, voice, or how to play a musical instrument. Volunteer needs and hours may vary by location.