ACTIVITY:
Club LAIR
Amphibian Egg
Try out this activity to learn about an Amphibian Egg from Association of Zoos & Aquariums.
Make sure to get parent permission before using an egg
Hydrological
Create a Water Cycle Model
Watch the video create your own model of the Water Cycle which include the following parts:
Evaporation

Condensation

Precipitation

Transpiration
Draw it, paint it or build it, you choose!
Club LAIR Activity Instructions:
Association of Zoos & Aquariums: Soak It Up! Activity Sheet: CLICK HERE
Hydrological Video: Crash Course Kids – The Great Aqua Adventure: CLICK HERE
ACTIVITY:
Mr. Jorge's Body HIIT Challenge Workout
Can you make it to the end of the YouTube Video?
ACTIVITY:
Watercolor Creation:
Watercolor Basics – Color Chart
Supplies:
Watercolors

Watercolor paper

Brushes

Water
Ms. Marissa's Challenge:
Make cardboard collagraph (think collage) robot with…
Cardboard from snack or cereal boxes

scissors

Crayons

Glue

Markers and water (not totally necessary)
Be sure to cover your table before using messy supplies like glue!
ACTIVITY:
K-1st Click this link to practice your ABC's then explore Starfall.com
2nd-5th Practice your typing skills by following this link (cover your hands with paper and see the difference in your high score)
ACTIVITY:
Let's Code!
Scratch-Play Geometry Dash
Click this link to play Geometry Dash on Scratch.
LINK: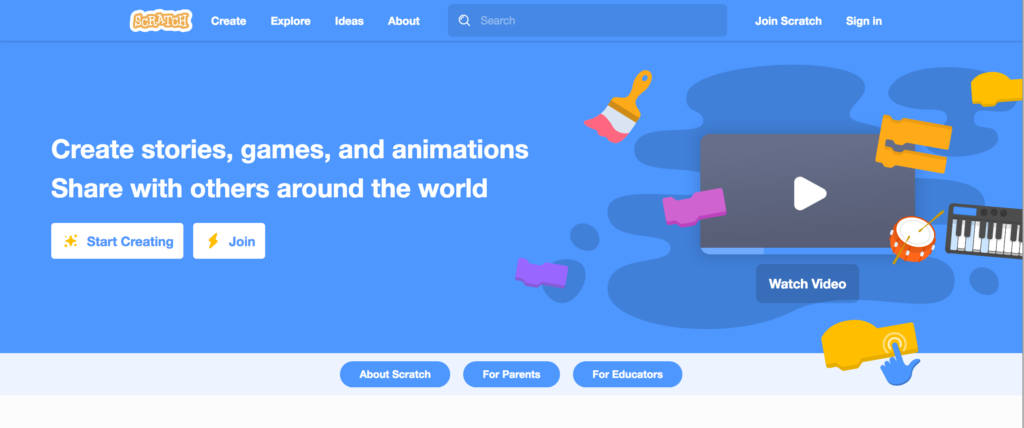 Geometry Dash: CLICK HERE
ACTIVITY:
Relax for a bit and watch the Live Stream of Mount Diablo in Santa Cruz
LINK:
Mount Diablo – Institute for Wildlife Studies Live Stream: CLICK HERE
ACTIVITY:
Healthy Habits
Make a MyPlate Menu for yourself & your family
ACTIVITY:
Create an acrostic poem with your name highlighting what your strengths are.
LINK:
Acrostic Poem Generator: Use this site to help you get started: CLICK HERE