Thank you for considering a contribution to Boys & Girls Clubs of Monterey County!
You can make a difference in the life of a child by donating today!
There are many ways to support BGCMC and every contribution has an impact on the lives of our members.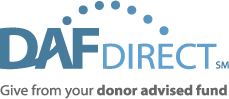 DAF Direct makes it easier to support your favorite charities by giving directly from your donor-advised fund.
A donor-advised fund (DAF) is a centralized charitable account. It allows charitably-inclined individuals, families and businesses to make tax-deductible charitable donations of cash, publicly-traded stock and in some case, certain illiquid assets, to a public charity that sponsors a DAF program. 
A DAF is a centralized vehicle for charitable giving that makes it easy for donors to dedicate funds to support their favorite nonprofit organization. It also provides an operationally convenient and tax-efficient method for donors to manage their charitable giving.
With a DAF, charitably inclined individuals, families, and businesses make an irrevocable gift to a public charity that sponsors a donor-advised fund program, and may take an immediate tax deduction. Donors can then recommend grants over time to BGCMC. DAFs also allow donors to approach their charitable giving thoughtfully by involving other family members or colleagues in their philanthropic decisions. Most DAFs accept donations of long-term appreciated securities and other assets, and donors can advise how the funds are invested, which could potentially allow tax-free growth, and could result in more money for your charity.
DAF Direct currently facilitates grant recommendations from donors of Fidelity Charitable®, Schwab Charitable®, Greater Kansas Community Foundation®, and the BNY Mellon Charitable Gift Fund®. More national and community foundation DAF sponsoring organizations may be added in the future.