To help our Club members get ready for the school year, Shoreline Community Church gave out 765 brand new backpacks fully stocked with all of the supplies needed for a great year of learning. 
Volunteers from Shoreline Community Church set up assembly line style at each Clubhouse and walked members through one at a time, helping them to pick out the proper tools for their grade level.  School supplies ranged from composition books and binders to crayons for the little ones and calculators for our teens.    
Volunteers unload hundreds of backpacks while others set up the school supplies.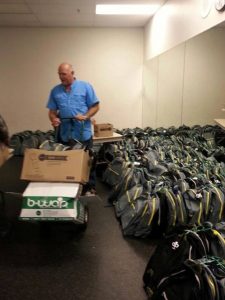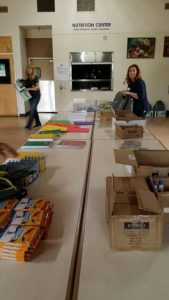 Shoreline Community Church has been spearheading this backpack drive for several years.  Our Club members are extremely grateful for their efforts and they look forward to the partnership every year.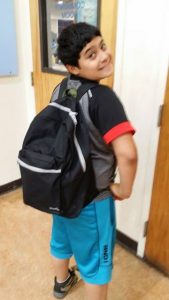 Seaside Club member shows off his new backpack.  He's ready for a great year of learning!
Thank you, Shoreline Community Church for supporting our members and ensuring they have Great Futures!