Making a difference for our children, our community, our future.
Since 1968, Boys & Girls Clubs of Monterey County have inspired and empowered the youth of Monterey County to realize their full potential to become responsible, healthy, productive and successful citizens. You are a critical part of making our work possible.
We invite you to partner with us to impact the lives of our youth and our community by becoming a Fund-A-Future investor. Your gift of $1,000 or more will directly underwrite a critical funding need of your choosing. Our Fund-A-Future options highlight the most important initiatives in need of funding at the Clubs.
Select your Investment Fund:
Academic Success: The First Step to Great Futures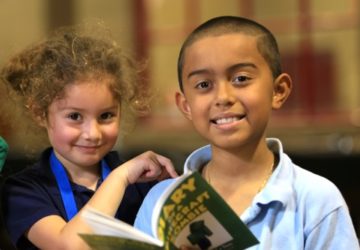 The Clubs provide children with the academic support and resources they need to perform at grade level, graduate from high school, and prepare for a post-secondary education or career path. Your gift will fund key academic programs – Read Naturally and College & Career Readiness:
Read Naturally: Our proven literacy intervention program accelerates reading achievement by combining the research-proven strategies of repeated reading and progress monitoring to build literacy skills like words per minute and reading comprehension.
College & Career Readiness: Our Members work one-on-one with our Teen Specialists to create an individualized plan for their future. The scope of services includes: tutoring and academic coaching, college and career workshops, college tours and job fairs, SAT/ACT test preparation, internships, and scholarship opportunities.
GOAL: Literacy intervention programs will help 200 students improve their skills.
Healthy Lifestyles: Physical, Social and Emotional Wellness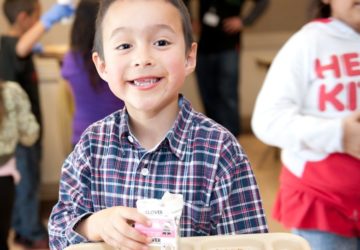 A child's success includes their physical, emotional and social well-being. We teach healthy nutritional habits, host gardening and cooking classes, offer a wide variety of daily fitness activities, provide professional counseling services, and develop positive social skills and relationships. We serve over 100,000 nutritious free meals annually using fresh, local produce – some grown and harvested in our Club gardens! Quarterly sports leagues and free sports camps are open to all abilities, focusing on skill building, teamwork, and sportsmanship.
GOAL: Over 100,000 nutritious meals will be served in 2020!
Scholarship Fund: Making Dreams Come True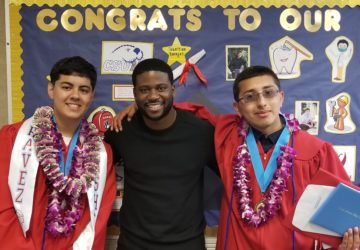 Your investment in our Scholarship Fund provides our teens with the opportunity to earn a college degree, vocational training, or certification. This is a critical part of empowering our youth to be responsible, healthy, productive and successful citizens. Many of our teens are the first in their family to pursue post-secondary education and your support ensures they have the resources they need to succeed.
GOAL: $100,000 in college scholarships will be awarded to our Teen Members, many as first generation college students!
For more information about these Fund-A-Future opportunities, click here.
Naming opportunities for endowments, programs, and facilities are also available. For more information please call Andrea Scott at (831) 394-5171 extension 216, or email Andrea Scott.