Making a difference for our children, our community, our future.
Since 1968, Boys & Girls Clubs of Monterey County have inspired and empowered the youth of Monterey County to realize their full potential to become responsible, healthy, productive and successful citizens. You are a critical part of making our work possible.
We invite you to partner with us to impact the lives of our youth and our community by becoming a Fund-A-Future investor. Your gift of $1,000 or more will directly underwrite a critical funding need of your choosing. Our Fund-A-Future options highlight the most important initiatives in need of funding at the Clubs. You can also choose to support the "Greatest Need" which provides the most flexible funding in an ever-changing environment.
COVID-19 Family Support Fund: Safety New Services for Vulnerable Kids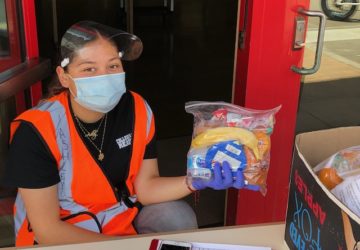 The Clubs have adapted to fill the need for food, distance learning, virtual activities, and mental health services.
Nutrition:

Families count on us for assistance with healthy food supplies that ensure children are well nourished. Since March 16, the Clubs have provided over 84,267 meal bags and distributed 165,533 pounds of fresh produce boxes to over 4,000 families throughout Monterey County.

Distance Learning:

Seaside and Salinas Clubhouses offer full-day onsite care for 150 distance learning students to complete their school instruction with the support of our trained staff.

Virtual Clubhouse:

Our staff offer a variety of live-streaming sessions daily, including guitar, art, photography and dance classes; Chess and book clubs; marine sciences and more! We also have an extensive collection of on-demand sessions for youth of all ages.

Mental Wellness:

Our members receive weekly wellness check-in calls from staff, and licensed community counselors are available to offer additional support.
Academic Success: The First Step to Great Futures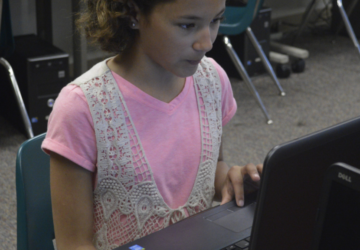 The Clubs provide children with the academic support and resources they need to maintain on-grade progression, graduate from high school, and pursue a post-secondary education or career path. This is more important than ever with the gaps created by school campus closures. Key programs include:
College & Career Readiness:

Teen members work one-on-one with staff to create a plan for their future, track academic performance, and receive ongoing mentoring.

Literacy intervention:

Literacy is the foundation for all learning. Our proven literacy intervention program helps 100 young readers a year build their literacy skills, increasing their words-per-minute pace and comprehension.

Scholarship Awards:

Over $100,000 in scholarships are awarded annually. Most of our teens are the first in their family to pursue post-secondary education and your support ensures they have the resources they need to succeed.
Fund-a-Future

To make a gift of stocks or securities, download a letter of transfer detailing our account
information here.
To make a gift through a Donor Advised Fund,
click here.
Boys & Girls Clubs of Monterey County's Tax ID 94-1702753
Naming opportunities for endowments, programs, and facilities are also available. For more information please call Miranda Jackson at (831) 394-5171 extension 206, or email Miranda Jackson.