Thank you for supporting our 32nd Annual Golf for Kids Jim Griggs Pro-Am Tournament!
Since 1988, Golf for Kids has brought together friends and pros from all around the country to celebrate the game of golf in support of the Boys & Girls Clubs of Monterey County. This year, you helped us raise over $380,000 to support great futures for children and teens in our community. We extend a special thanks to Union Bank for their $10,000 matching gift. Thanks to their generous support, we were able to raise over $43,000 specifically for College & Career Readiness Programming!

Because of your generosity, we awarded $35,000 in Davis Love III Family Scholarships to Seven Teen Members to help them as they further their education.
Again, thank you for supporting the youth of Monterey County!
To view photos from the event, please click here.
Congratulations to our
2020 Tournament Winners
1st Place Shore: Jack Steffen, Jason Tracy, Chris Dempsey, Kurt Kitayama
2nd Place Shore: Don Turner, Kerry Straine, Steve Shudoma, Isaiah Salinda
3rd Place Shore: Wally Gordon, Ismail Ramsey, Brandon Segovia, Patrick Martin
Closest to the Pin: Jack Steffen, Shore Hole #7
1st Place Dunes: Chris Darnell, Mike Curtis, Ash Zaki, Mike Hulbert
2nd Place Dunes: Don Romeka, Anthony Griffin, Dennis Griffin, Jered Stone
3rd Place Dunes: Joe Merenda, Eric Heiser, James Leamey, Rob Anderson
Closest to the Pin: Jim Clifton, Dunes Hole #4
Congratulations to this years Golf for Kids Champs! A tournament trophy will be on display at Monterey Peninsula Country Club.
Congratulations to our Davis Love III Family Scholarship Recipients
Mariana Andrade
Damian Barajas
Janira Garcia-Lopez
Ashley Mitra
Stephanie Nava
Litzi Pacheco
Jazzmin Woods
With Thanks to Our Sponsors
Eagle Sponsors
Morgan Family Foundation
The Posey Family Foundation
Birdie Sponsors
BMC Software / Advanced System Group / Hitachi Vantara
The Griggs Family (Gail)
The Griggs Family "Kids"
Par Sponsors
Cannery Row Company
Dole Fresh Vegetables
Joseph L. Driscoll
EACH Foundation / Jack Steffen / Lionel Shaw
Goodman / Yeakel / Zander Trio
Tom Gray
Jim & Mary Pat Hawkins
Kohler Company
The Meatery
Bob & Susan Montgomery
Pebble Beach Company
Toreadors '75
Don Turner & Brian Demerest
The vonBerg Family
Hole-in-One Sponsor
Mercedes-Benz of Monterey
Breakfast Sponsor
Victory Dealership Group
Wine Sponsor
Wente Vineyards
With Thanks to Our Sponsors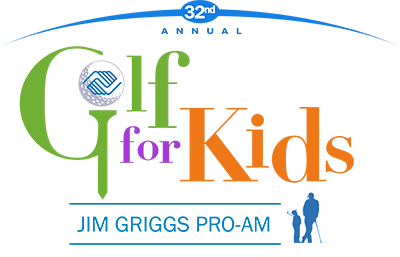 Join us for
the Boys & Girls Clubs of Monterey County's
32nd Annual Jim Griggs Golf for Kids Pro-Am Tournament!
Founded by Jim Griggs in 1988, the Golf for Kids tournament has played a vital role in supporting the success of thousands of youth in Monterey County.
You are invited to take advantage of this great tradition – it is an excellent opportunity to host clients, colleagues and friends for a world-class round of golf, socialize with professional golfers and celebrities, and receive prominent recognition as a sponsor of this prestigious tournament.

In addition to underwriting the event, sponsorships provide much-needed scholarship funds for deserving teens through the Davis Love III Family Scholarship Fund, which has been awarded to over 50 Club members. These life changing scholarships would not be possible without the generous support and commitment of our sponsors, players, and pros.
Please join us in helping children and teens further their education and claim their future.
Event Schedule
8:30am -10:00am: Buffet Breakfast hosted by Jim Tunney, The Grill at Monterey Peninsula Country Club
9:15am: Draw Your Pro, during breakfast
10:00am – 11:30am: Registration, Member's Lounge foyer
11:30am: Davis Love III Golf Clinic, on the Practice Tee
12:30pm: Golf Shotgun Start Lunch on Carts
Courses: Monterey Peninsula Country Club Dunes and Shore Courses
Format: 2 Best Balls of Foursome
Hosted Cocktail Reception, Dinner and Davis Love III Scholarship Presentation: Immediately Following Golf Main Dining Room, Monterey Peninsula Country Club