Welcome!
If you're a student between the ages of 13 and 18, Boys & Girls Clubs of Monterey County has a full-range of special activities and programs designed just for you. The Club is a safe place where you can hang out, have fun and spend time with friends.
Our Clubhouses have great projects going on and dedicated Teen Centers serving teens only. The Club is open every day after school with extended hours during most school breaks, and throughout the summer.
So, just call or stop by one of our locations to become a member. We'll be happy to give you a tour and assist you in completing a membership form.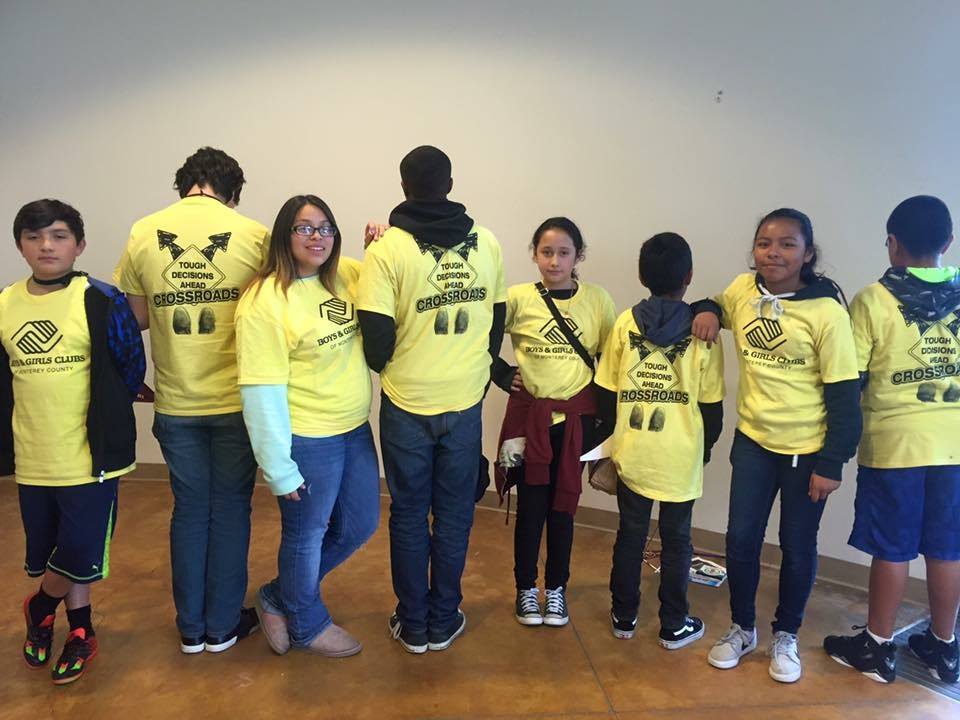 Featured Teen Programs
Teen programs and activities will help you succeed in school, explore careers and find employment, stay healthy, pursue diverse interests and have fun while you're at it! Programs include:
Other teen programs include: Performing and Visual Arts, Sports Leagues, Fitness Programs, SMART Girls, Passport to Manhood, Teen Nights, Leadership Programs, Job Readiness Programs, High School Exit Exam Prep, College Prep, Resume Writing, Science and Tech Programs, Tutoring, and Teen Staff Positions during the summer.
For more information about teen programs, please contact Shari Rasmussen, Teen Specialist Seaside at srasmussen@bgcmc.org  831-394-5171 ext. 225 or Isaiah Nickerson, Teen Specialist Salinas at inickerson@bgcmc.org  831-394-5171 ext. 219.
Scholarships
Boys & Girls Clubs of Monterey County seeks to provide financial support for members who have made the commitment to academic success and service to their community.  Through generous donations, we are able to offer several scholarships annually to members who wish to pursue a post-secondary education. We also help our members seek out and apply for additional scholarships.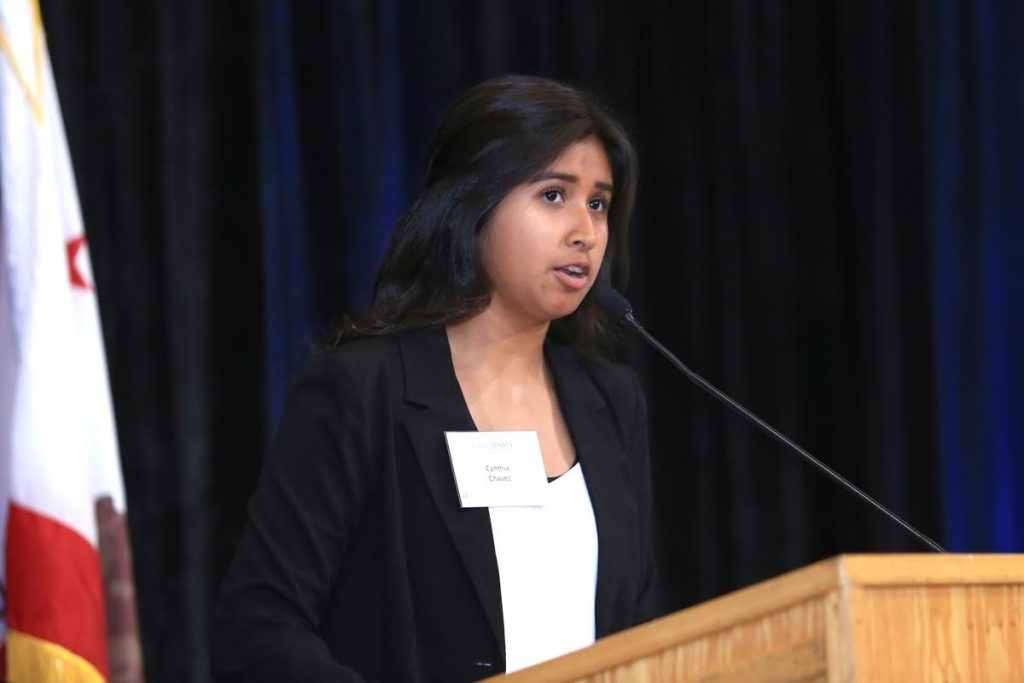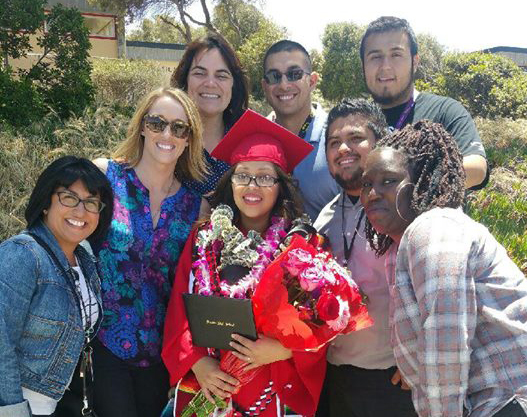 Teen Pathways: we launched Teen Pathways in 2014 as a strategy to prepare middle school students for a successful transition to high school, and help high school students graduate successfully. We are thrilled to announce that in 2016-17, 100% of Club teens met academic standards to progress to the next grade level, a strong indicator that they are on-track to graduate.
STEAM: this hands-on program allows our members to experience Science, Technology, Engineering, Arts, and Mathematics in a connected and engaging manner.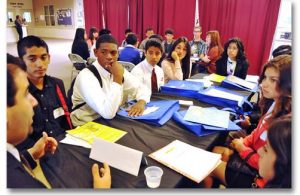 Career Expo: 260 middle and high school students attended the Career Expo where they participated in group discussions and interviews exposing them to a variety of career options.
Triple Play: Developed in partnership with the US Department of Health and Human Services; members learn about the power of healthy choices regarding nutrition, fitness, and relationships.
Sports Leagues: basketball, soccer, track & field, and flag football leagues are open to all ages and abilities, focusing on skill building, teamwork, and inter-club competitions.
Johnson-Toney Football Camp: over 400 Monterey County youths participate in the week long football camp where they are taught the value of education, healthy habits and integrity.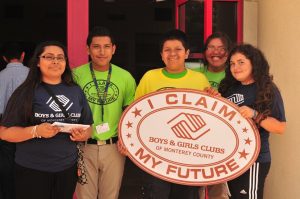 Nutrition: over 150,000 free meals are served to our children every year, providing wholesome, balanced nutrition complete with fresh local produce.
SMART Girls: this program empowers girls to discuss health and social issues unique to them, maintain a positive self-image, and resist negative influences.
Passport to Manhood: tween and teen boys are matched with mentors as they participate in activities that reinforce character, leadership, decision making, and conflict resolution.
Gang Prevention Summit: Monterey County youth and families attend a summit in which 8 panelists discuss their experiences with gangs.
College and Career Readiness: in the Fall of 2017, we launched a College & Career Readiness program with 39 high school members who work one-on-one with our Teen Specialists to create an individualized plan for their future. The program offers a full scope of services, including: tutoring and academic coaching, college and career workshops, college tours and job fairs, SAT/ACT test preparation, paid internships, and scholarship opportunities. In fact, in 2017 we awarded our Club teens $39,000 in college scholarships, most as first-generation college students!